Two new C&O publications for customers
23rd December 2022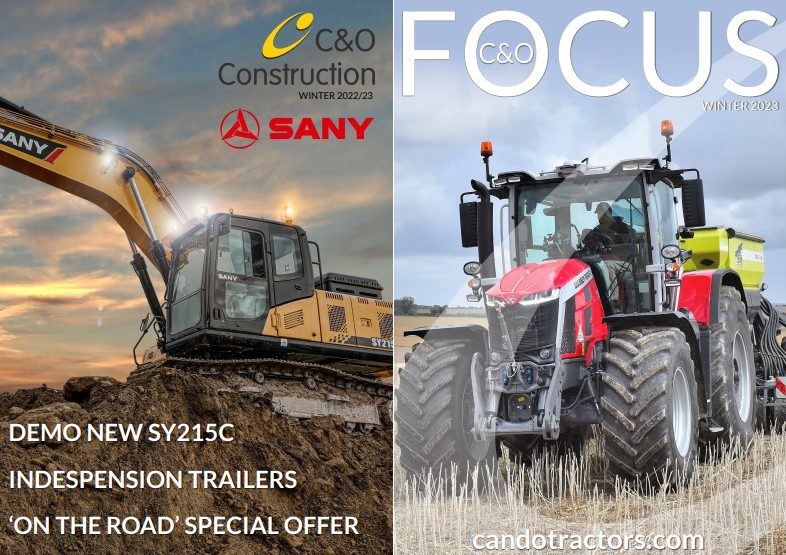 Two new C&O publications:
Construction News
C&O Focus
C&O have launched two new customer publications. C&O's Construction newsletter will keep customers updated on the latest stock, machinery and offers from Sany and our other construction partners. The new C&O Focus newsletter will provide our agricultural customers with in depth focus on Massey Ferguson, C&O and our agricultural machinery partners.
Printed copies will be out in the New Year and digital copies are available to download or read online now.