C&O Parts teams are here, and on call, to ensure that you get the components you need as quickly as possible.
Why choose genuine parts?
C&O are here to help you keep your machinery up and running, we know how important it is to minimise downtime. Genuine components will keep your machinery working day after day and will help maximise performance and lower your operating costs. By using a genuine manufacturer part you have; A component made for your machine – that fits better, is installed quicker and which will last longer than a non-genuine part.
Guaranteed performance  – Non-genuine parts, built to fit a range of different machines, haven't been tested on manufacturers machinery and don't offer the same performance against genuine.
Warranty  – Most manufacturers offer warranty on parts.
Readily available for your machine – If we don't have it in stock in our extensive warehouses a genuine part can be sourced from our manufacturers and delivered within days.
Competively priced – Genuine quality parts deliver you savings after fitting by ensuring your machine is working at its optimum capacity.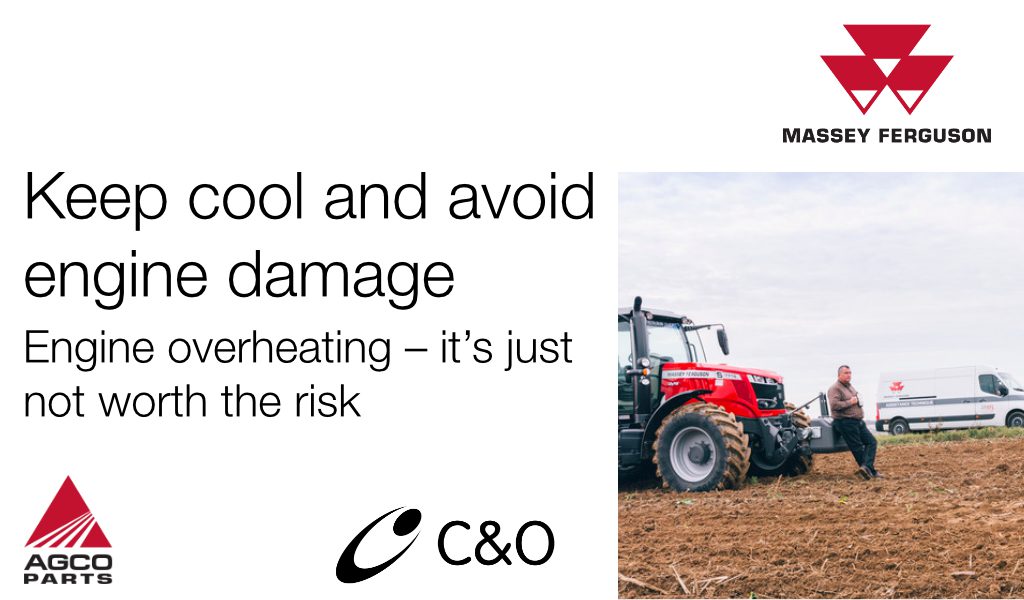 Poor performance or serious damage to your engine due to overheating could leave you with an expensive bill
Incorrect maintenance or low-quality components can cause corrosion, rust and scale build-up
Fit original top-specification AGCO Parts cooling components, the only ones approved by Massey Ferguson engineers
Water pumps, radiators and thermostats – we offer a full range of cooling components to suit all MF machines