Can-Am build ATV and Side-by-Side (SSV) utility vehicles ideal for a range of uses including, agricultural, hunting and leisure activities. The ATV models include the Outlander and Renegade ranges, in addition to a Youth model. The popular side by Side-by-Side model comes in the Traxter and Maverick ranges. Models are petrol powered and can be adapted to LPG.

Can-Am main models are available in either fully road legal or off-road configurations. C&O supply genuine Can-Am parts for and wide range of genuine accessories for the ATV and SSV vehicles including boxes, bumpers and door panels for SSV vehicles. Datatag or Tracker security systems can be fitted to your ATV or utility vehicle by your local C&O Service department.

Eligible NFU Farmer & Grower members can now get a discount on selected Can-Am utility ATV and utility SSV machines. Talk to us to see if you can benefit from the discount. Find out more. 
EXCLUSIVE FINANCE OFFER
FIND OUT MORE ABOUT CAN-AM AT C&O:
ATV RANGE
Can-Am's ATV range has the Outlander and Renegade models. The Outlander gives you power, stability and the best hauling in its market, made to perform in any terrain or season. The Renegade is the most powerful sport ATV available and leads the pack in the most challenging terrains.
38 hp ( 29 kW )
25-in. Carlisle Trail Wolf tires
Intelligent Throttle Control
Prewired for available winch
From £9,103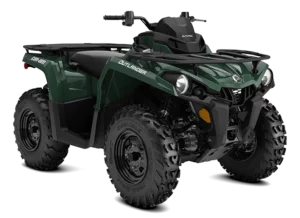 48 hp ( 36 kW )
25-in. Carlisle† Trail Wolf tires
Intelligent Throttle Control (iTC)
From £8,503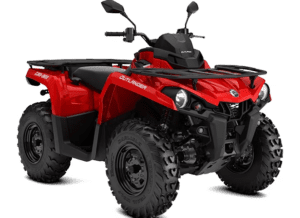 48 hp (36 kW)
25-in. Carlisle Trail Wolf tires
tri-Mode Dynamic Power Steering ( DPS)
Intelligent Throttle Control ( iTC)
From £11,403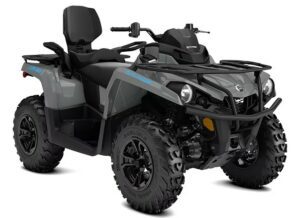 48 hp (36 kW)
26-in. Carlisle ACT HD 6-ply tires
Tri-Mode dynamic power steering
1,588 kg winch, heated grips and throttle.
From 13,003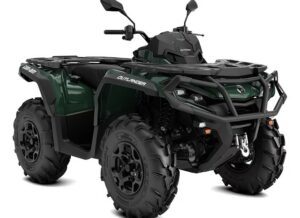 80 hp (59 kW)
26 in. ITP Terracross tires
14 in. cast-aluminium wheels
Tri-Mode dynamic power steering ( DPS )
Heavy-duty front bumper
Mudguards
LED lights
From £14,307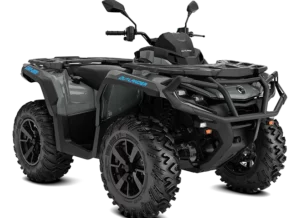 For ages 10 and up
4-stroke engine with Electronic Fuel Injection ( EFI )
Fully automatic continuously variable transmission ( CVT )
Independent A-arm front suspension
Electric start
Built-in throttle limiter.
From £5,203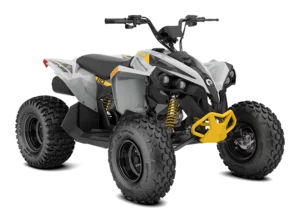 SSV (Side by Side) RANGE
Can-Am Side by Sides encompass the true workhorses of the Traxter range, from 2 to 6 seater models designed to carry passengers and payload and with an impressive towing capacity.
52hp ( 38 kW)
11 in.(28 cm) ground clearance
27-in. Maxxis Coronadotires
VERSA-PRO bench seat
7.6″ digital display
From £14,999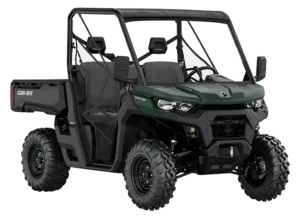 52 hp. (38 kW)
11in. (28 cm) ground clearance
27-in.Maxxis Coronado tires
2,041 kg winch
Dynamic power steering ( DPS)
From: £17,199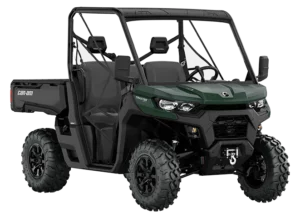 65 hp (48 kW )
Up to 11 in. ( 28 cm) ground clearance
27-in. XPS Trail Force tires
Versa-Pro bench seat
Dynamic Power Steering (DPS)
From: £17,899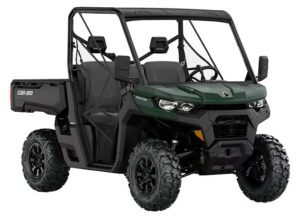 82 hp (61 kW)
13 in. (33 cm) ground clearance
27 in.XPS Trail King tires
VERSA-PRO bench seat
Lower Storage 316.5L
Integrated front steel bumper
From: £22,299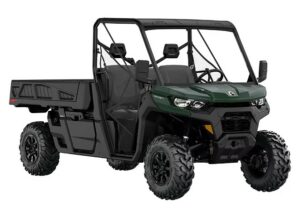 82 hp (61 kW)
Up to 13 ini.(33 cm) ground clearance
27 in.XPS trail king tires
Dynamic power steering
Industry-leading 3,000 lb or 1,360kg towing capacity
From: £24,099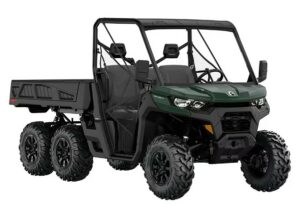 GENUINE PARTS AND ACCESSORIES
Pick any model in Can-Am's lineup, from Outlander to Maverick SSV and build it to your needs and requirements. Add accessories to build your own dream ride. Experience top quality accessories that work right, fit right and feel right as they're all created by Can-Am for Can-Am.
Quality – Quality and seamless integration is an integral part of everything Can-am does and makes. With an unwavering commitment to high performance engineering.
Reliability – Countless years of expertise and experience allow for accessories that can't be matched.
Style – Get far more out of your Can-AM off-road vehicle when you make it your own! With customization and genuine top quality Can-Am accessories.
With an EXTENSIVE RANGE OF UPGRADES, PARTS AND MAINTENANCE TOOLS available for your ATV and SSV you really can make your machine your perfect partner.

From C&O's Blandford, Funtington and IOW depots you can purchase a selection of Can-Am clothing and accessories, or browse the full range of CAN-AM CLOTHES AND RIDING GEAR online to ensure you are perfectly kitted out for your next adventure.

One stop for everything regarding the 2023 Can-Am lineup, accessories, parts and gear !