Win a Massey Ferguson tractor as C&O Celebrate 5 Years of partnership
18th May 2022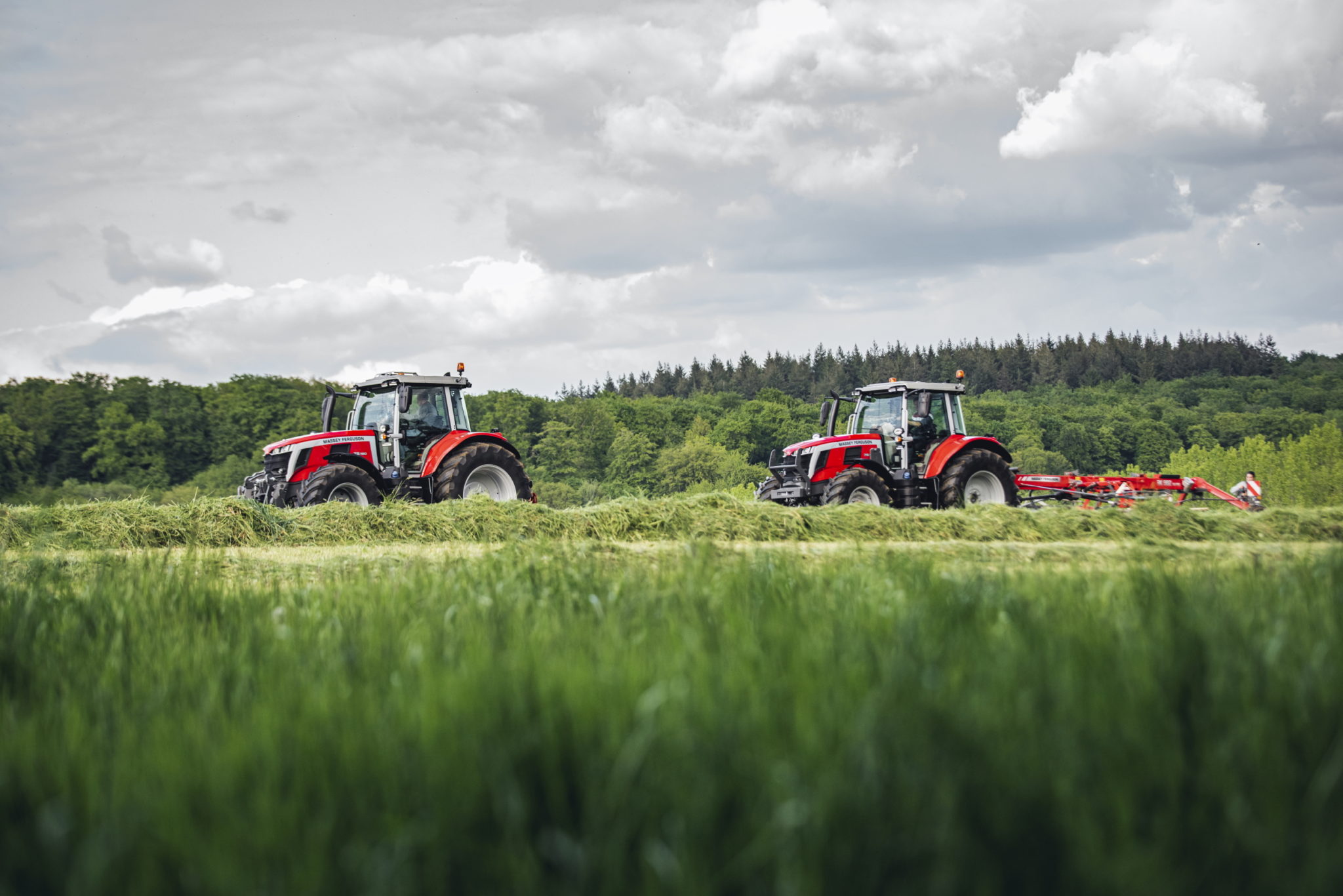 Win a Massey Ferguson tractor for 6 months
Sign up for news from C&O to enter competition
C&O Tractors are celebrating the 5th anniversary of their partnership with Massey Ferguson by giving farmers the chance to win a Massey Ferguson tractor for 6 months.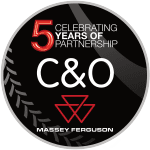 Farmers in C&O's operating territory, which now reaches from East Devon to West Sussex and encompasses Dorset, Somerset, Wiltshire, Hampshire and the Isle of Wight, are invited to sign up and enter the draw to win a tractor by signing up to receive news from C&O. Existing subscribers can also enter the draw.

To reflect the range of farm types across the South West the prize winner will be able to select the model that most suits their needs from a selection of 5 latest model machines;
MF 8S.205

MF 7S.108

MF 6S.165

MF 6714 S with loader

MF 5S.145
---
Terms & Conditions
The competition is open to persons who are aged 21 (twenty one) years or over and are residents of the UK, with the following exceptions: – staff and related persons who are employed by AGCO or C&O Tractors.
The competition is open to persons whose farming/business address is located within C&O Tractors' Massey Ferguson trading area (use the Massey Ferguson dealer locator to confirm you qualify for entry).
Entry to the competition is subject to completing the online form and agreeing to the terms and conditions.
The competition will close on 31.08.22 at 12.00 noon.
The competition winner will be announced on 03.09.22.
The winner will win the use of a Massey Ferguson tractor for 6 months.
The winner will get to choose the tractor from a selection of 5 available models presented by C&O Tractors.
The winner will be responsible for the running costs of the tractor as listed below;

General running costs, including fuel, oil and additives
Routing servicing in line with manufactures requirements and to be completed at C&O by Massey Ferguson trained engineer using only AGCO parts & lubricants.
Items considered as normal wearing parts e.g. tyres and brakes
Repair costs not covered by normal warranty terms and conditions.

The tractor will be covered by the standard manufacturer's warranty.
The winner will be responsible for insuring the tractor for the duration of the 6 month period.
The 6 month period will commence when the tractor is delivered to/collected by the winner.
At the end of the 6 month period the tractor will be returned to C&O Tractors Ltd.
No cash or other prize will be implied or offered as an alternative.
The Massey Ferguson tractor will be made available at the most local C&O Tractor depot to the competition winner, training will be provided on the operation of the tractor and aftersales support will be delivered from that location.
---
Declaration of Consent

What does this mean? Your rights

I consent that my personal data can be collected, processed, and used by C&O Tractors Ltd for marketing, market research and advertising purposes. You may therefore receive information about products and services offered by C&O Tractors Ltd. By personal data, we mean information about yourself (i.e. name, email address, postal address, telephone number, business contact details, profession and similar information relating to my person), demographic information (i.e. age, gender, location) and data relating to your business enterprise.

You can withdraw your consent by contacting us at [email protected]