Success for students in NFU Agricultural Student of the Year competition 2018
25th July 2018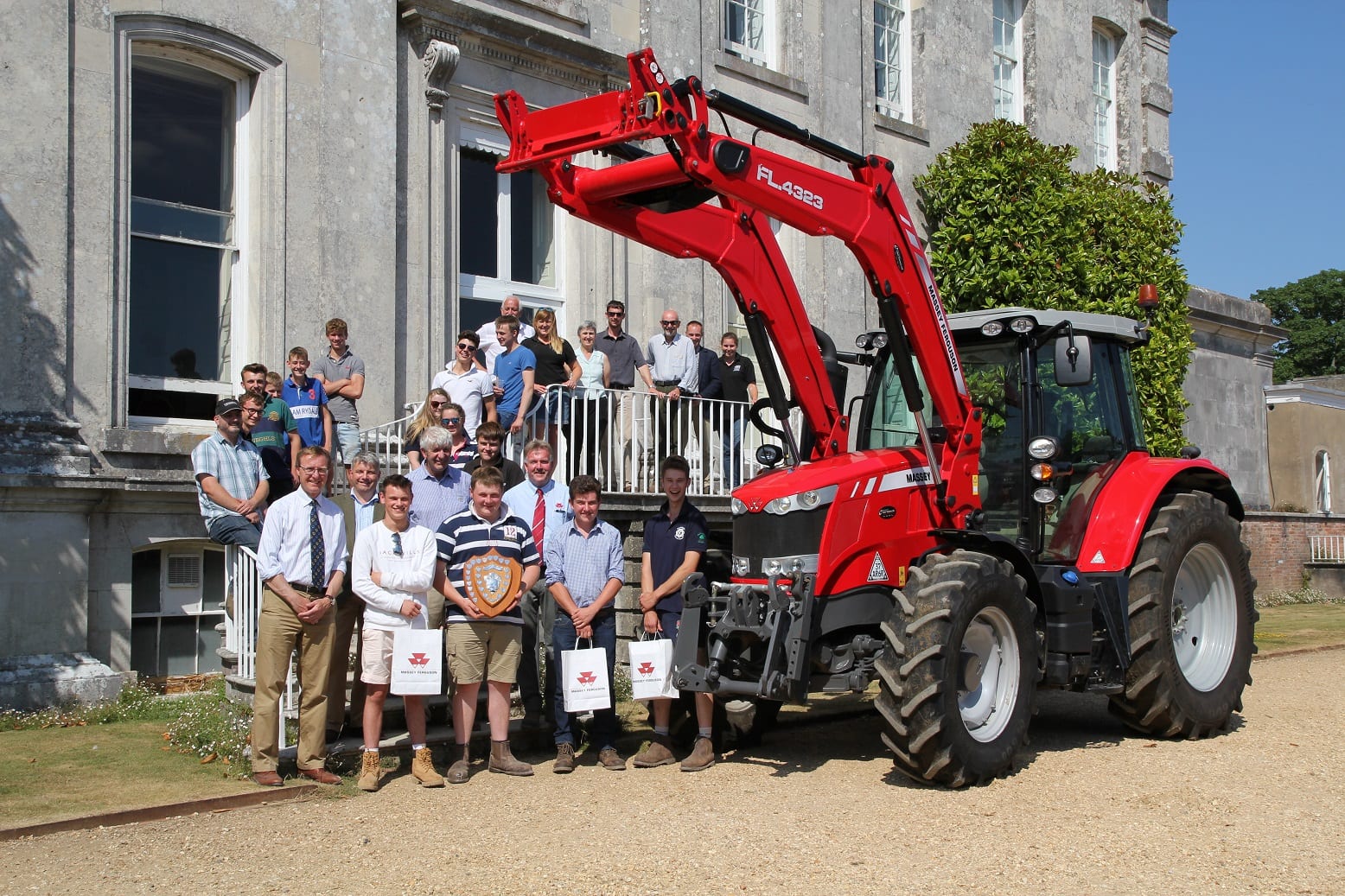 The eighth year of the celebrated NFU Agricultural Student of the Year Competition at Kingston Maurward College resulted in a unanimous win for Tom Stinton; with runners up Scott Norton, George Flew and Drew Adams.
The Award was initiated in 2011 by the NFU in conjunction C&O Tractors Ltd, who wanted to support a credible accreditation that would aid young farmers in their future careers.
The seventeen participating students second year Level 3 Extended Diploma in Agriculture students, competed against one another in an intense day of tasks. These included livestock, machinery and estate skills tasks, culminating in a 50-question theory test. This was followed by an interview with a panel of judges including Rupert Rees formerly secretary for the Dorset NFU, NFU County Chair, James Cossins, and C&O Tractors' Matthew Holland.
Tom was presented with a trophy and a prize of £250 worth of Massey Ferguson merchandise from C&O Tractors. C&O's main brand are Massey Ferguson, sponsors and supporters of Young Farmers at a national level.
C&O Tractors Sales Manager, Matthew Holland, said: "I am in my fortieth year in this industry and I can see that these students have the right attitude to go into it and face the challenges it will bring. C&O Tractors are delighted to be continuing with our support of Kingston Maurward College and their agricultural students – we look forward to coming back next year to meet future generations of young farmers. "
Dorset NFU County Chairman, James Cossins, said: "Once again judging the Student of the Year competition was very challenging with very enthusiastic Students competing for the top prize. They showed great determination to make their future in agriculture in food production despite uncertain times ahead.
"The students are a very high standard – good students can slot straight into work at good farms having the right qualifications – and these students are testament to that."