Success for Jakub in Student of the Year Competition
26th July 2016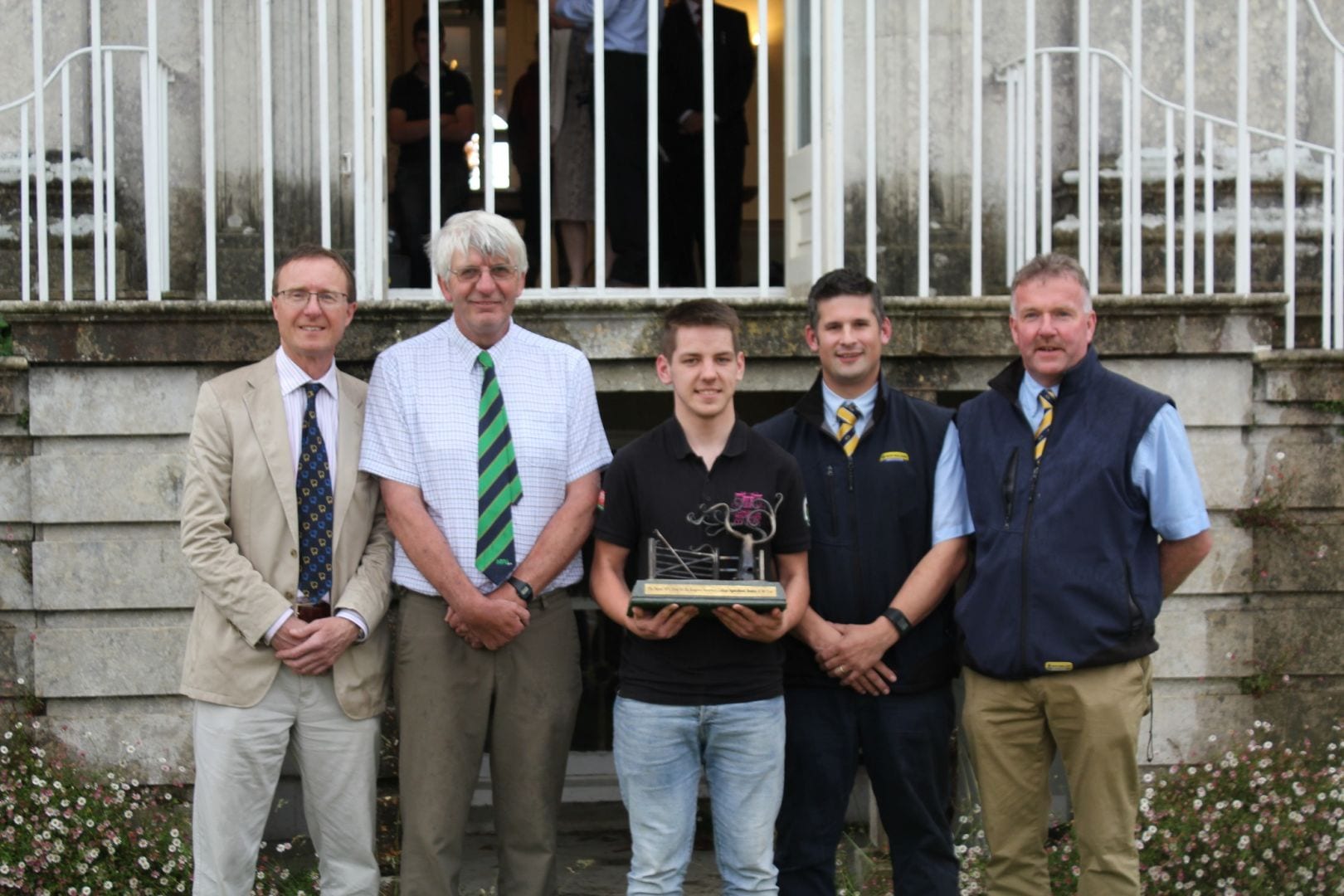 The sixth year of the celebrated NFU Agricultural Student of the Year competition at Kingston Maurward College resulted in a unanimous win for 18 year old Jakub Korczowski, with runners up Emily Honeybun and Burt Meaden.
The award was initiated in 2011 by the NFU in conjunction with C&O Tractors Ltd and New Holland, who wanted to support a credible accreditation that would aid young farmers in their future careers.
The nine participating students; a mixture of agriculture apprentices and second year Level 3 Extended Diploma in Agriculture students, competed against one another in an intense day of tasks. These included livestock, machinery, estate skills tasks and a 50-question theory test. This was followed by an interview with a panel of judges including the NFU's Rupert Rees and Deputy County Chair, James Cossins, and C&O Tractors' Matthew Holland and Dave Stickland.
Winner Jakub, from Winfrith, said "It was a real surprise to win – I wasn't expecting it at all! I think it was my responses about farming in the EU and sustainability that the judges were pleased with. I've really enjoyed my time at Kingston Maurward – it-s the best thing I've ever done." Jakub, who plans to work on an arable farm at the end of his course, was presented with the bespoke trophy made for the competition in 2011 by Kingston Maurward resident blacksmith Simon Grant Jones. Jakub's prize is £200 worth of merchandise from the prestigious New Holland online store and a scale model New Holland tractor.
C&O Tractors Sales Manager, Matthew Holland, said: "As always we are delighted to sponsor this competition – Kingston Maurward College has yet again produced a very good crop of students; they all gave intelligent thoughtful answers during the interview panel and they all have a bright future in farming." Dorset NFU Deputy County Chairman, James Cossins, said: "Well done to all of the students taking part: They did an excellent job throughout the day. We wish them all the best for the future and hope they will put their knowledge to good use and stay in farming in Dorset!"