Special Offer on Massey Ferguson 1525 Compact Tractors
22nd May 2018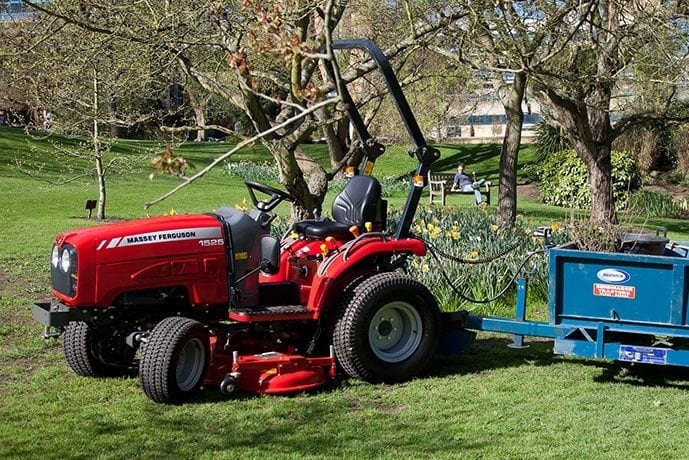 C&O Tractors have a Special Offer on Massey Ferguson 1525 Compact Tractors with four stock units of the compact available for just £11,995 + VAT each
HYDROSTATIC 25 HP
AG TYRES
ROPS
DIESEL 3 CYL. ENGINE
3 POINT LINKAGE
CLEVIS DRAWBAR
MIDMOUNT & REAR PTO
2 SPOOLS
MOWER DECK AVAILABLE
The Massey Ferguson 1500 range has a sold reputation for performance and reliability in diverse range of applications, including ground care, estate management, sports grounds, public amenity and golf courses.
The four machines are 25 hp with hydrostatic transmisison and Cat. 1 three-point linkage with a lift capacity ranging between 600 kg and 1100 kg. For more details on the models visit the Massey Ferguson product page.
Models included in this Special Offer on Massey Ferguson 1525 Compact Tractors will be arriving all our depots – talk to your local C&O sales team about having a closer look at the MF 1525.