Protect your Machinery – Big and Small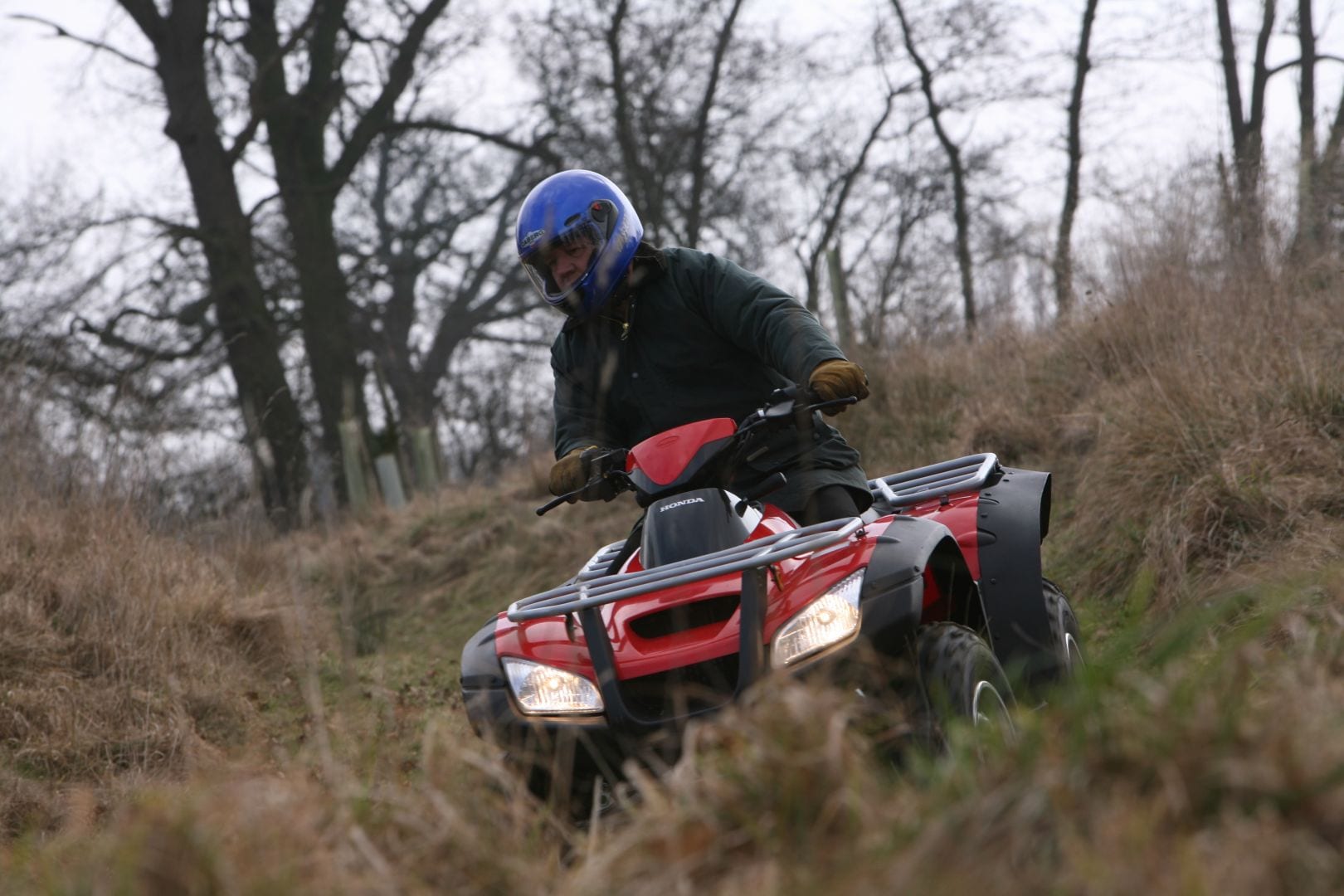 Theft of tractors, machinery, quads and tools from farms, workshops, sheds and vehicles is a serious problem. Tracking devices are an effective way to help protect your investment. Last month Avon and Somerset Police recovered two quad bikes within hours after they were stolen from farms in Somerset. Both bikes were found using tracking technology. As well as reducing the chance of your machine being stolen and raising the chances of stolen machinery being recovered tracking devices can also reduce your insurance premiums. A range of options are available from C&O to protect your machinery.
Customers who insure with NFU are eligible for discount on datatag – details available from NFU member's helplines.
Tracker – Installed by C&O from £249 with additional annual subscription costs
Tracker has been specially developed to protect unpowered or infrequently used assets to avoid draining the battery, Battery Powered TRACKER Retrieve has it's own power source and does not need to be wired into the electrical system of your vehicle. The unit is easy to fit and suitable for all kinds of vehicles and assets from quad bikes, horse boxes, combine harvesters and tractors. Battery Powered TRACKER Retrieve features:
– Patented VHF technology that can track stolen vehicles even when they are concealed in containers or lock-ups
– Long battery life with up to 5 years standby
– Offers high tech tracking that is not affected by signal jammers
– Nationwide support from the UK police force
– Tracking coverage throughout the UK, France, Spain, Poland, Italy, Holland and Luxembourg
Datatag – Installed by C&O for £120+VAT
Electronic Security Identification System for Agricultural Machinery The CESAR Agricultural system is designed for machinery such as tractors, telescopic handlers, combine harvesters and includes the following state of the art technology:
– All NEW Datatag technology
– NEW unique electronic transponder combination (glass tag and button transponders)
– NEW Datadot's – with invisible forensic DNA
– NEW Unique Plant Identification Plate
– NEW Thatcham TQA approved
– Yearly insurance savings possible Datatag also produce systems for compact machinery, such as ATVs and attachments.
Datatag for Power Tools & Small Tools – £26 +VAT
Power tools and small tools are just as vulnerable to theft. C&O now stock Datatag's kit for small tools. Each kit contains 1000 datadots in a UV trace adhesive which can be applied to any part of the tool. The quantity of dots make it virtually impossible for criminals to locate and remove all the identifying microdots and easy for the police to identify. The kit also contains a Datatag tamper evident label with a unique id number, warning thieves that the tool is protected.
In stock at Blandford – we can ship to other depots in 24 hours.