New T5 & T6 Tier 4B Tractors from New Holland
5th July 2016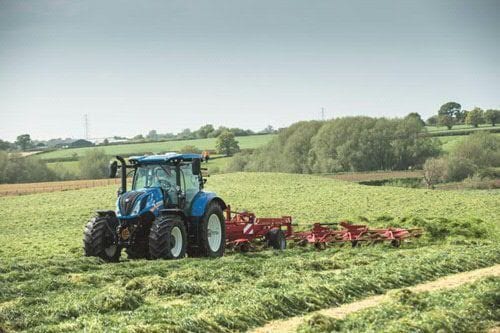 The new ranges, unveiled at the Scotgrass event, now include new models ranging from 100 to 180 hp. The new T5 Electro Command and T6 Auto & Electro Command replace the Tier 4A Dual Command T5 & T6 tractors.
Offering a wide range of machines and options, from the T5.100 to the T6.180 6 cylinder model these versatile tractors feature new engines to meet Tier 4B emissions regulations and incorporate a host of new features designed to boost comfort, efficiency and productivity.
Full details on the new models are available on the New Holland website:
The launch of the new range means that special deals are now available on remaining Tier 4A T5 & T6 tractors. There is limited stock of Dual Command models and 0% finance available on the Tier 4A machines, contact C&O to find out more.