Mzuri performs well for customers
31st March 2017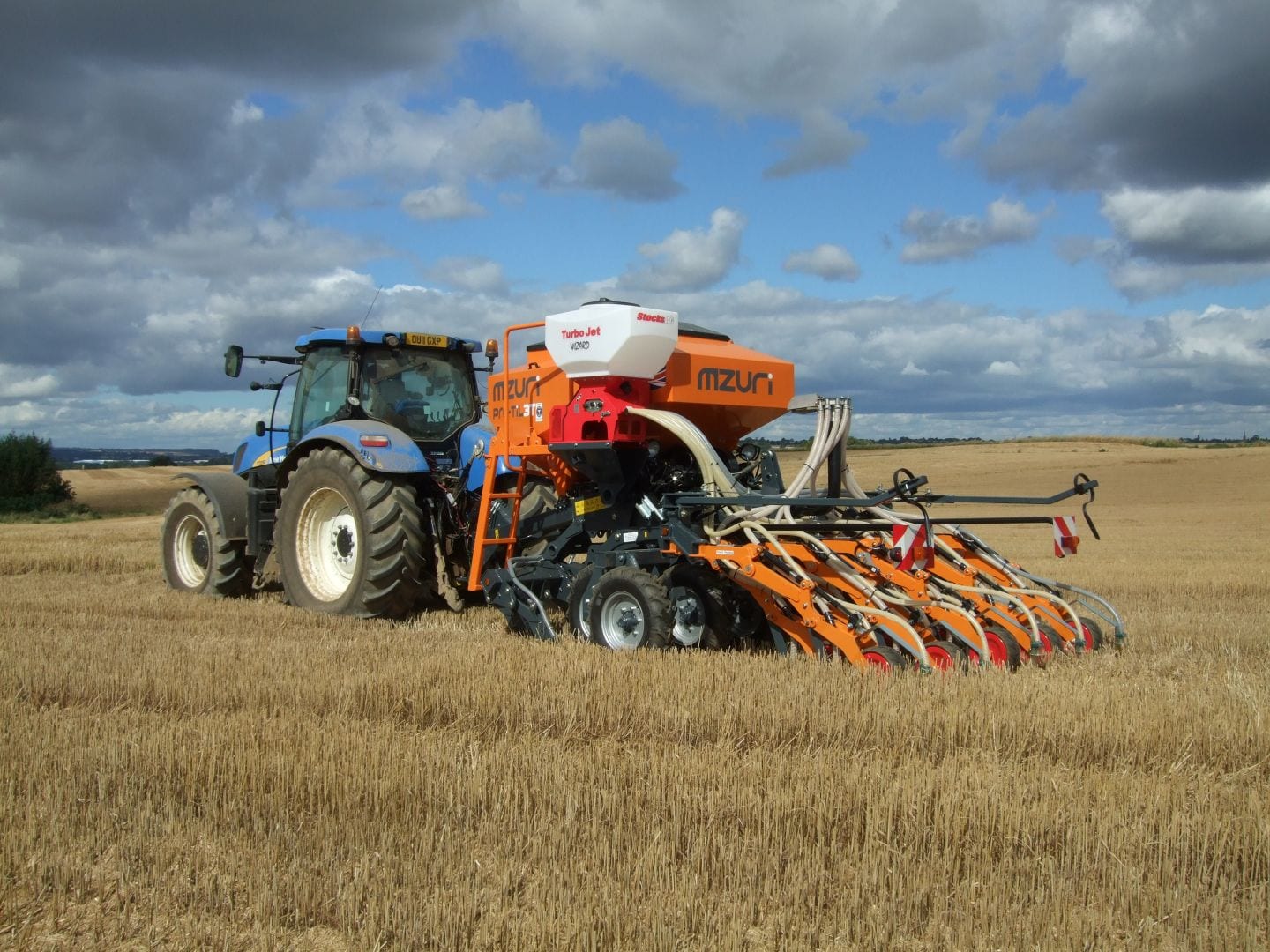 Mzuri, specialists in strip tillage, have recently conducted a customer care survey as part of the company's continuous improvement programme. Sent to all their UK customers, the questionnaire returned a high number of responses, highlighting the manufacturer's technical and service excellence with a resounding message that Mzuri performs well for customers.
The survey measured user satisfaction levels with Mzuri at various customer touchpoints, from the initial contact and product demonstrations through to product performance and after-sales service, with the company being awarded consistently high marks across all areas. The Mzuri team's knowledge and expertise was particularly appreciated, with a staggering 98% of the respondents rating it as excellent or good. Furthermore, 9 out 10 customers were impressed or very impressed with their machine demonstration, and the service back-up received the same high score. 95% thought staff professionalism, communication and speed of response was excellent or very good.
Mzuri drills were awarded equally good marks with 9 in 10 users being satisfied or very satisfied with the system. Specifically, the survey measured the product's performance in the areas of crop establishment, yields, fuel savings, labour reduction and soil health improvement.
Finally, the survey found that 100% of the respondents would recommend Mzuri to a friend, indicating deep levels of loyalty and trust in the brand.
Mzuri are continuing to strive for customer care excellence and have recently increased their warranty period to 2 years on 2017 products. Talk to your sales team about the range of products available from Mzuri or to enquire about a demonstration of the Mzuri Pro-Til 3T.