Merlo Turbofarmer II
3rd February 2015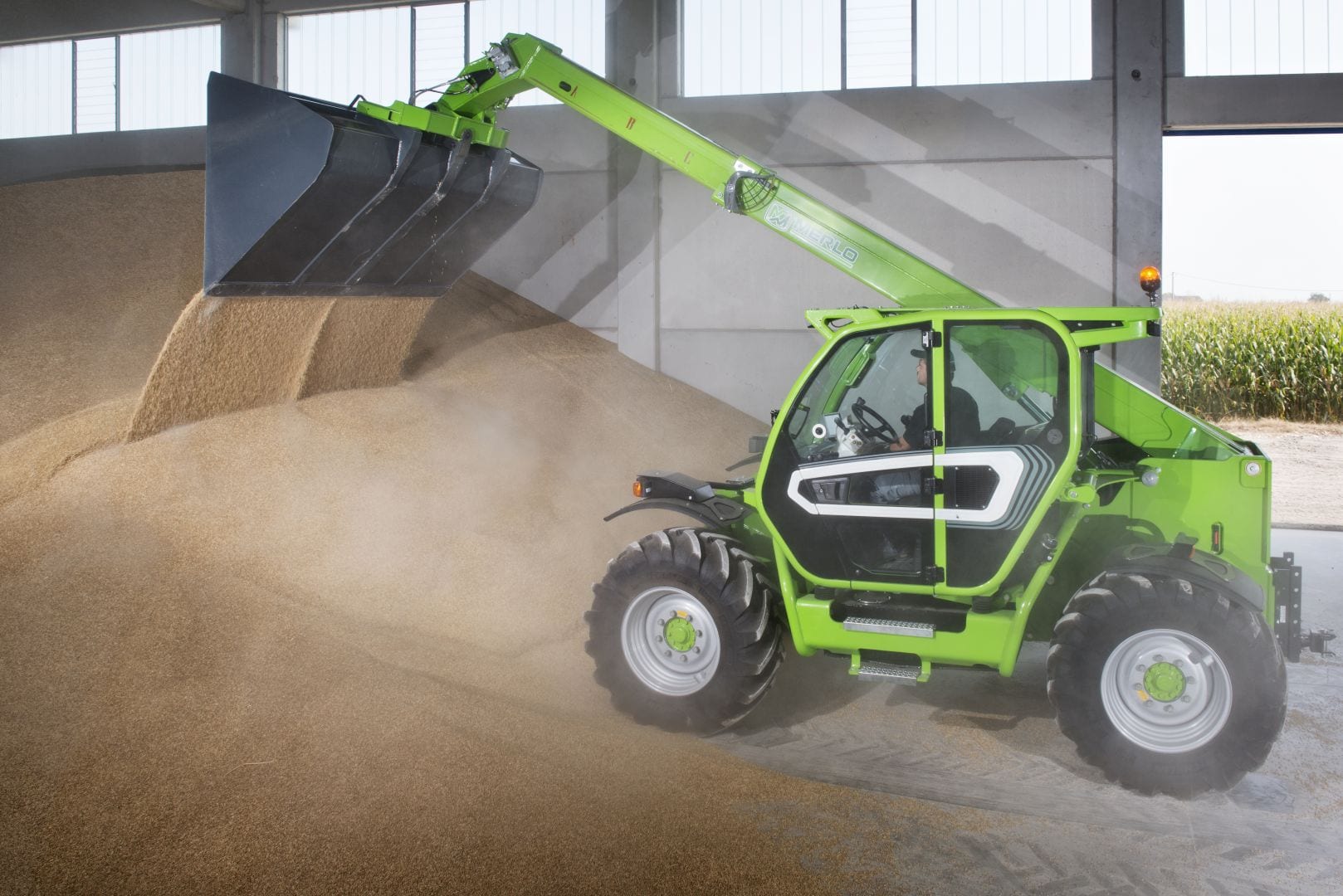 Merlo's latest machine, the Turbofarmer II has just returned from LAMMA 15 having been awarded 'Best New Product or Innovation – Mechanical Livestock Production Equipment'. The Turbofarmer II range was previously awarded 2014 Machine of the Year at Agritechnica.
The Merlo Turbofarmer II comes in three models, the 42.7, 38.10 and 38.7 and has 20 different versions available;
12 'CS' versions for maximum comfort in the cab
4 'TT' tilting versions
2 boom lengths – 7 and 10m
2 capacities – 3.8 and 4.2 tonnes
The Tier 4 compliant range comes with Eco Power Drive and a CS suspended cab. The impressive boom uses 'TT' tilting and lateral shifting giving the Turbofarmer II range versatility and precision not found elsewhere.
For more details on the Merlo Turbofarmer II, contact C&O Tractors, your local Merlo dealer. Our Merlo Turbofarmer 42.7 is available for demonstration today.
Merlo Turbofarmer II brochure.