Massey Ferguson Diamond Roadshow
23rd February 2018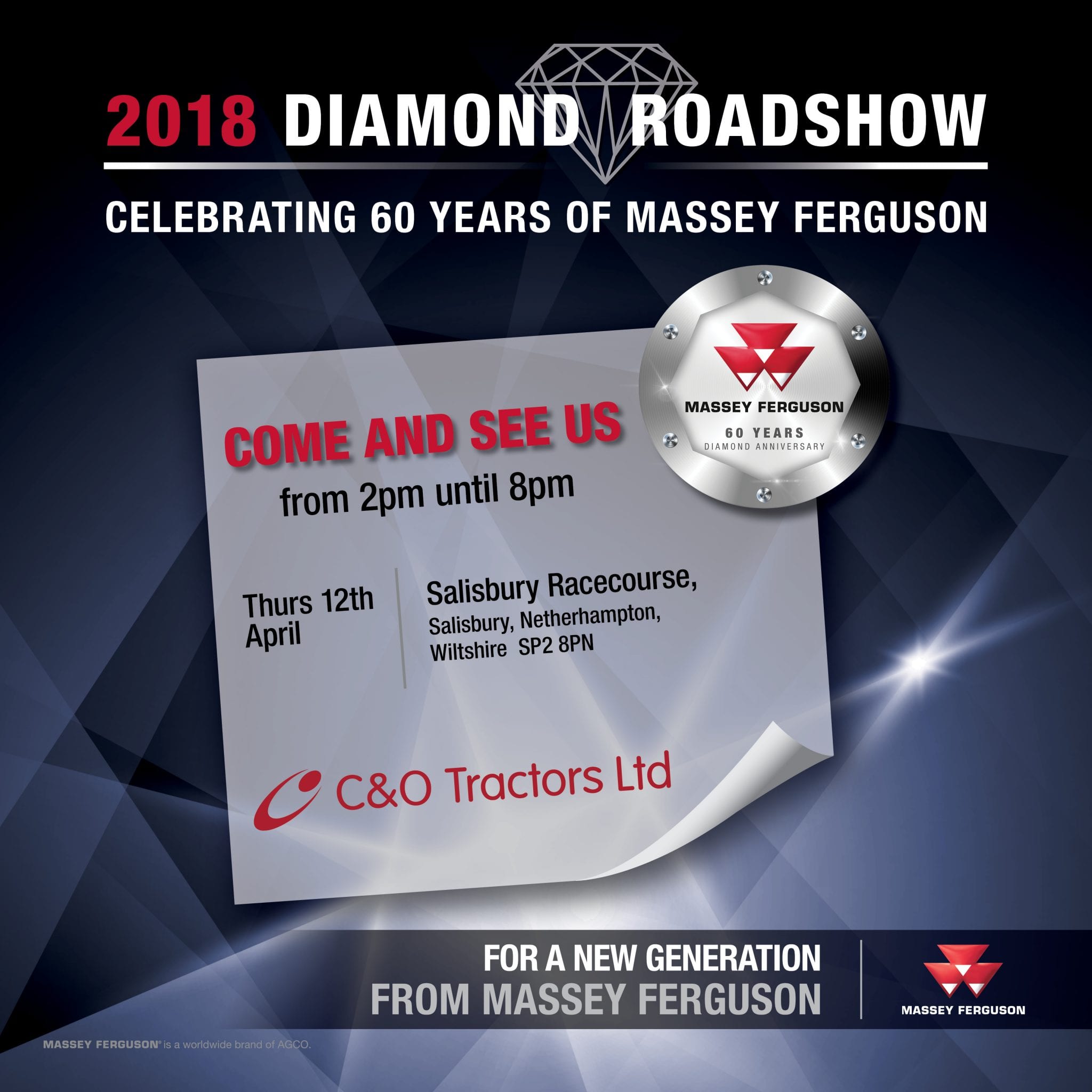 Salisbury Racecourse – Netherhampton, Salisbury, Wiltshire SP2 8PN

Thursday 12th April – 2pm til 8pm

Celebrate 60 years of Massey Ferguson
Come and join C&O Tractors and Massey Ferguson for the 2018 Massey Ferguson Diamond Roadshow at Salisbury Racecourse.
On show will be an all new line up from Massey Ferguson including the full line of tractors – S Series, Global and Compact tractors, the latest material handling equipment, haytools and brand new round and large square balers alongside an ACTIVA S combine harvester. Come and take a closer look at the special Diamond Edition 7718
Talk to experts from Massey Ferguson about the latest products and innovations. Meet the team from C&O Tractors and find out how we can support you and your Massey Ferguson products.
Join us for refreshments and enter the Diamond Prize Draw to win a trip to the award-winning Massey Ferguson factory in Beauvais, France. Free entry and free parking.