Introducing Dan Barnes – C&O Blandford Service Manager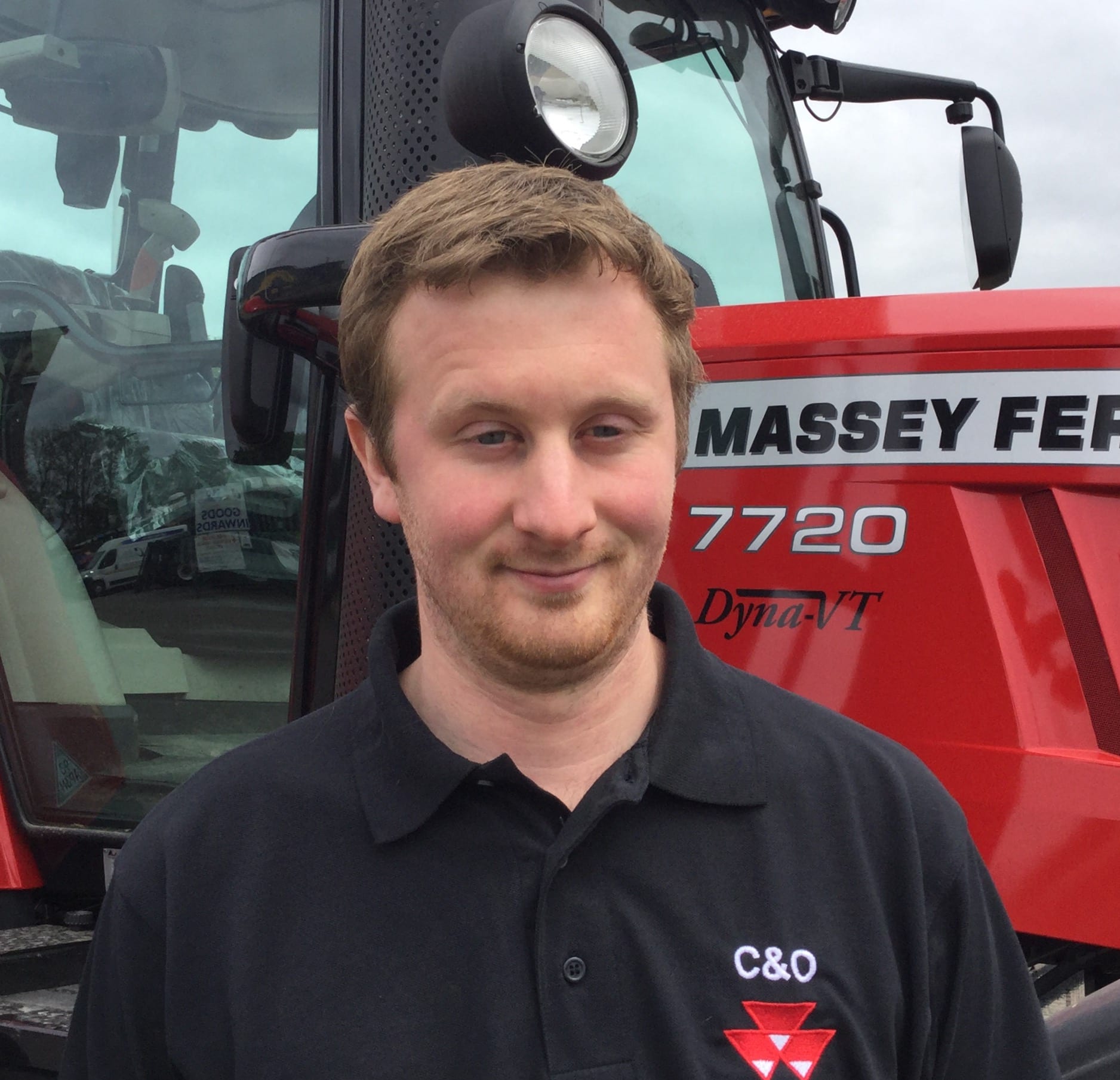 Dan Barnes has joined the team at C&O Blandford as Service Manager. Dan, 26, is from the Isle of Purbeck and grew up on his parents farm in Corfe. He began his career in agricultural engineering with an apprenticeship with a Claas dealer. After 9 years Dan had risen to become 'master mechanic' at the firm. Dan then took a year to experience a very different type of farming in America, where he drove combines across the whole country as the harvest progressed up the country, finishing near the Canadian border. Returning to the UK Dan then took on the role of Workshop Manager at Dorchester based GCS Agri Centre.
Dan has joined C&O at an exciting time for the company and he will play a pivotal role in leading the workshop through this change of brands. 'I've found the team here a positive and friendly bunch and I'm looking forward taking on the challenge. I want to ensure that customer service becomes key to everything we do in the service department. I've spent time with the After Sales team from Massey Ferguson this week and think that working together we can improve our response times, deliver first time fixes and make a real difference to our customers.' said Dan.