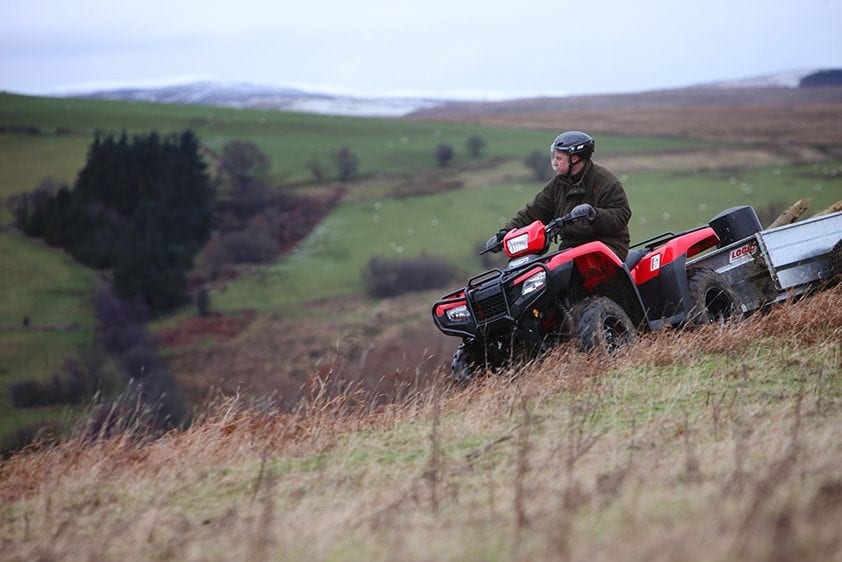 Hire a Honda ATV From £4 per day plus VAT.*
Honda Quad Hire 1+35 finance scheme
Honda made the world's first ATVs in 1970 and now almost 50 years on they are still leading the market for all terrain vehicles.
C&O Tractors are offering Honda Quad Hire for VAT registered rural businesses with a 1+35 finance scheme, giving you the chance to hire a Honda TRX 420 FM1 or TRX 500 FM2 ATV from just £4 a day plus VAT.*
Talk to the Sales teams at C&O Wilton, Blandford and IOW for full details. Offer closes 27th April 2018.
* Terms and conditions apply. Contract for 3 year hire, including option to buy at the end of the term. Service required every 100 hours. Service costs not included.