Great End of Year Deals
1st December 2015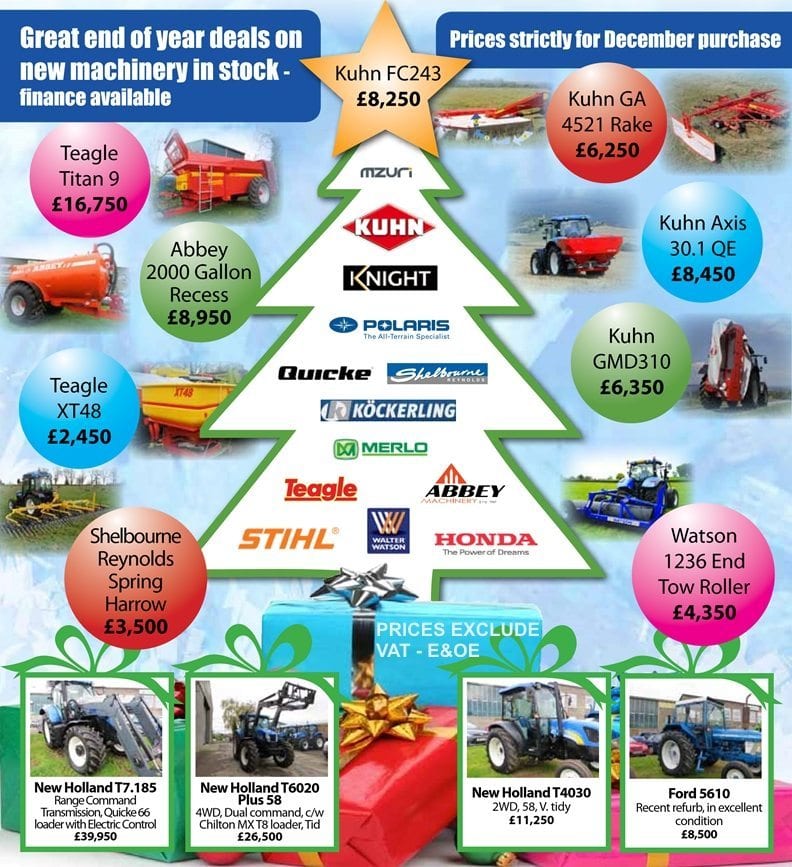 We've got some great end of year deals on new machinery currently in stock. Finance is available and these prices are only until the end of December 2015 so get in touch with our sales team today to find out more.
Search
Archives
Newsletter Archive
🌷 Happy First Day Of Spring 🌷
This Monday we've definitely got some spring in our step ! Finally the cold days are coming to an end , longer days are on their way & we are ready to kickstart the spring season !
#hellospring #candotractors #masseyferguson #agriculture
C&O just delivered this 6️⃣✖️6️⃣ Can-Am Off-Road Traxter DPS HD10 to a customer on the IOW.
Configure your perfect Can-Am online and call C&O to order https://bit.ly/3FiHYDt
#CanAm #CandoCanam #OffRoadLivin #CanAmTraxter
📢🔻𝗧𝗿𝗮𝗰𝘁𝗼𝗿 𝗧𝘂𝗲𝘀𝗱𝗮𝘆
@masseyfergusonglobal 4709, 18 plate, in great condition.
£25,500+VAT
More details are on our website https://ift.tt/Y3mwsHT
#MasseyFerguson #YourNextMFTractor #mf #TractorsForSale #CandoMasseyFerguson #candotractors #TractorTuesday #MF4709