Great End of Year Deals
1st December 2015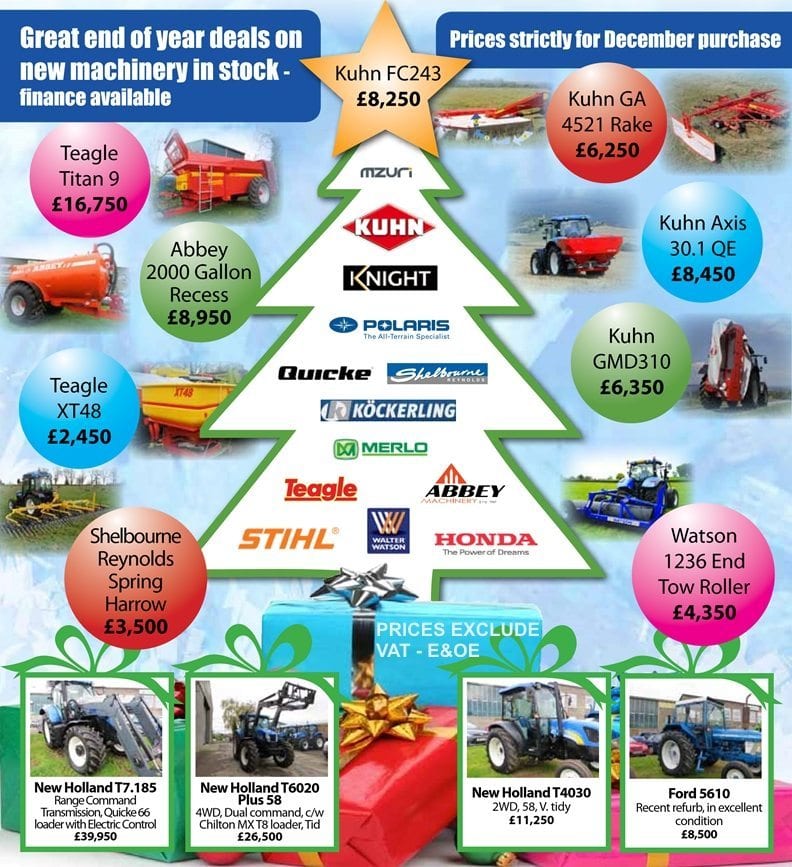 We've got some great end of year deals on new machinery currently in stock. Finance is available and these prices are only until the end of December 2015 so get in touch with our sales team today to find out more.
Search
Archives
Newsletter Archive
C&O are looking for a Construction Area Sales Manager to sell Sany excavators to customers in West Sussex. Interested in joining the team? Find out more https://bit.ly/3XK1Ze3 #jointheteam #candoconstruction
Last chance to enter the @isuzuuk #BlackAdam competition #candoisuzu #isuzudmax #inittowinit
Our epic #BLACKADAM competition ends in 3 days, enter now! https://www.isuzu.co.uk/black-adam/
#DrivenToDo #Dmax #Isuzu #IsuzuUK #IsuzuDMax #4×4 #4x4PickUp #UK #Adventure #BlackAdam #DwayneJohnson #ukcompetitions @therock @dcukcomics
Massey Ferguson 8S.285 Dyna VT out on demonstration on the Isle of Wight.
Want to see the power of the VT for yourself? ☎️ call Charlie Calloway on 07467 211211 or 01983 524413.
#masseyferguson #borntofarm #candotractors #mf8s #demothistractor