C&O support Men's Health Event
8th September 2023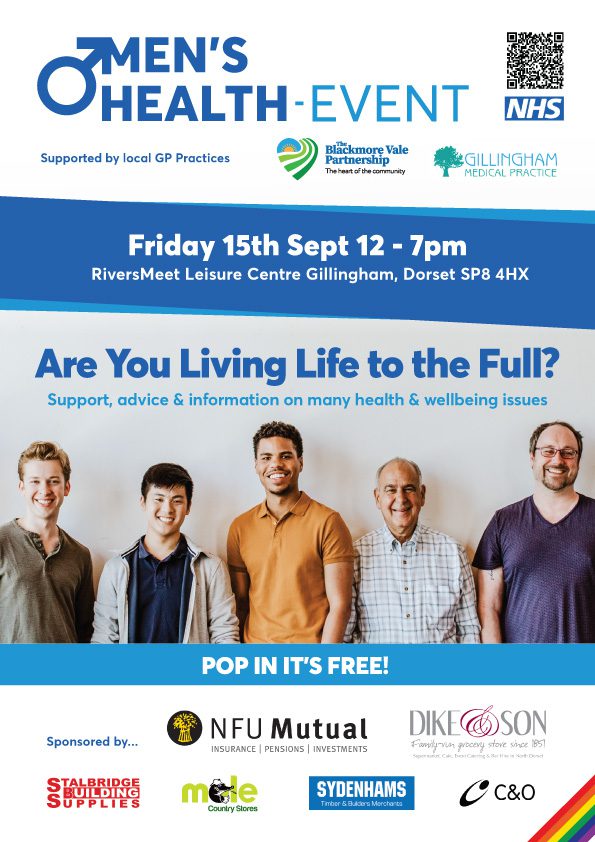 C&O are sponsors of a Men's Health Event taking place on 15th September.
The event is a first for North Dorset, bringing together health professionals and support groups focussed on informing and supporting men with their health and wellbeing.
This free event, is being held at the RiversMeet Leisure Centre in Gillingham, Dorset on Friday September 15th, from 12.00-7.00pm.  It's being organised by the Patient Participation Groups and supported by the GP Practices covering the Shaftesbury, Sturminster Newton and Gillingham area – in total about 39,000 patients. 60 experts will be on hand to provide support, advice and information on many health and wellbeing issues – and it's not just for men but for everyone!
Men generally die earlier, become ill at a younger age and develop more chronic illnesses than women. Despite these health concerns, men are also up to 50% less likely to seek medical attention than women. This causes delays in diagnosis and treatment, with potentially deadly consequences.
With the unprecedented pressures on the NHS, people need to be better informed about any conditions they have and take as much responsibility as possible in managing their own health. The Men's Health Event will provide access to the information, services, support and treatment needed, to encourage people to live healthier, longer and more fulfilling lives.
On the day the event will cover – mental health, diet, dementia, cancer support, rehab, drug and alcohol support, Diabetes, Service Veterans, Citizens Advice, Sports and fitness, physio and volunteering and much, much more, including the offer of a mini health check.
More information is online at Men's Health – Blackmore Vale Partnership (blackmorevalesurgery.co.uk)