C&O Demo Combine for 2015 – Book your demo now
1st June 2015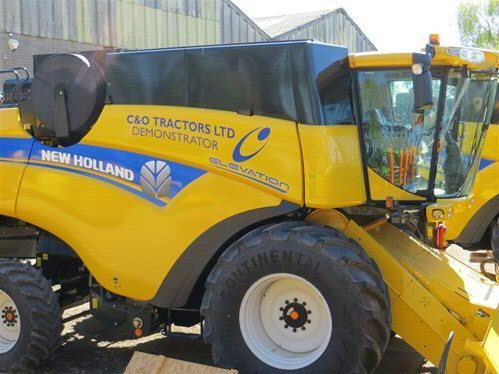 C&O's new demo combine harvester is ready for the 2015 season. The CX8080 comes with a 30 ft varifeed header. Call your local sales team to book your demo.
Search
Archives
Newsletter Archive
🌷 Happy First Day Of Spring 🌷
This Monday we've definitely got some spring in our step ! Finally the cold days are coming to an end , longer days are on their way & we are ready to kickstart the spring season !
#hellospring #candotractors #masseyferguson #agriculture
C&O just delivered this 6️⃣✖️6️⃣ Can-Am Off-Road Traxter DPS HD10 to a customer on the IOW.
Configure your perfect Can-Am online and call C&O to order https://bit.ly/3FiHYDt
#CanAm #CandoCanam #OffRoadLivin #CanAmTraxter
📢🔻𝗧𝗿𝗮𝗰𝘁𝗼𝗿 𝗧𝘂𝗲𝘀𝗱𝗮𝘆
@masseyfergusonglobal 4709, 18 plate, in great condition.
£25,500+VAT
More details are on our website https://ift.tt/Y3mwsHT
#MasseyFerguson #YourNextMFTractor #mf #TractorsForSale #CandoMasseyFerguson #candotractors #TractorTuesday #MF4709