Changes at Wilton & Funtington
Meet your new Reps
C&O are delighted to announce some exciting changes to the C&O Sales Team.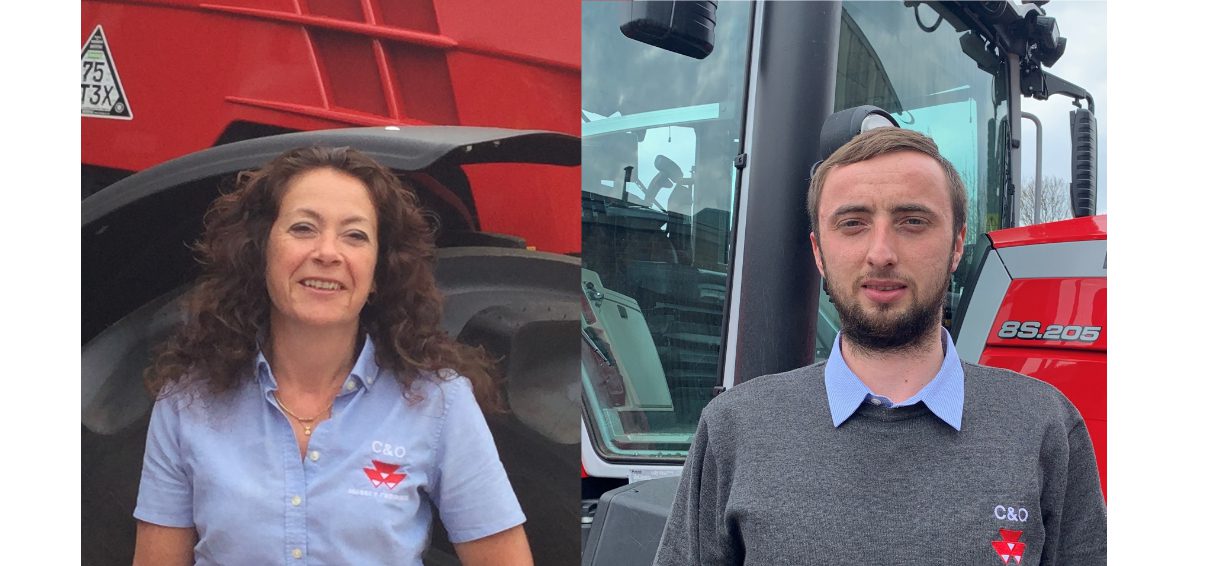 Area Sales Manager Debbie Cant has relocated from C&O Wilton to our Funtington depot. Debbie has been with the company for 3 years and in that time has built up a solid product knowledge, reflected in the steady stream of tractors that she's delivered to customers across Wiltshire and Hampshire. Debbie's mobile number and email remain the same but she can now be contacted in depot on 01243 682 025.
Following the departure of Matthew Davies, Debbie will be the sales contact for customers west of Chichester up to the M3 whilst Philip Prior will be the main contact for customers east of Funtington, including East Wittering, Petersfield and Hawkley. Debbie and Philip will shortly be joined by  a new member of the sales team who will be focussed solely on Isuzu pick-up trucks.
Andrew Burch has been with C&O for 10 years, becoming one of the most experienced and respected engineers at the Wilton depot. Moving from the workshop to become Area Sales Manager is a natural progression for Andrew, who is already well known to  many customers in his new area, which is east of Salisbury and the New Forest and follows most of the boundaries of the A303 and M3.
'I'm really excited about this new challenge and looking forward to meeting customers and using my experience with the product to be able to show them the strength of the Massey Ferguson range' said Andrew.
Andrew and Debbie are already out and about in their new areas meeting customers. If you haven't had the chance to meet them in person yet do contact them directly or through their depot.
C&O Sales Team
| Blandford – 01258 451 221 | Funtington – 01243 682 025 | Isle of Wight – 01983 524 413 | Wilton – 01722 742 141 |
| --- | --- | --- | --- |
| Matthew Holland – 07980 730 240 | Philip Prior – 07842 365 265 | Lee Priddle – 07725 813 384 | Paul Shutler – 07980 730 242 |
| Ben Best – 07980 730 244 | Debbie Cant – 07980 730 243 | | Andrew Burch – 07980 730 254 |