Blandford Open Day 2015
14th April 2015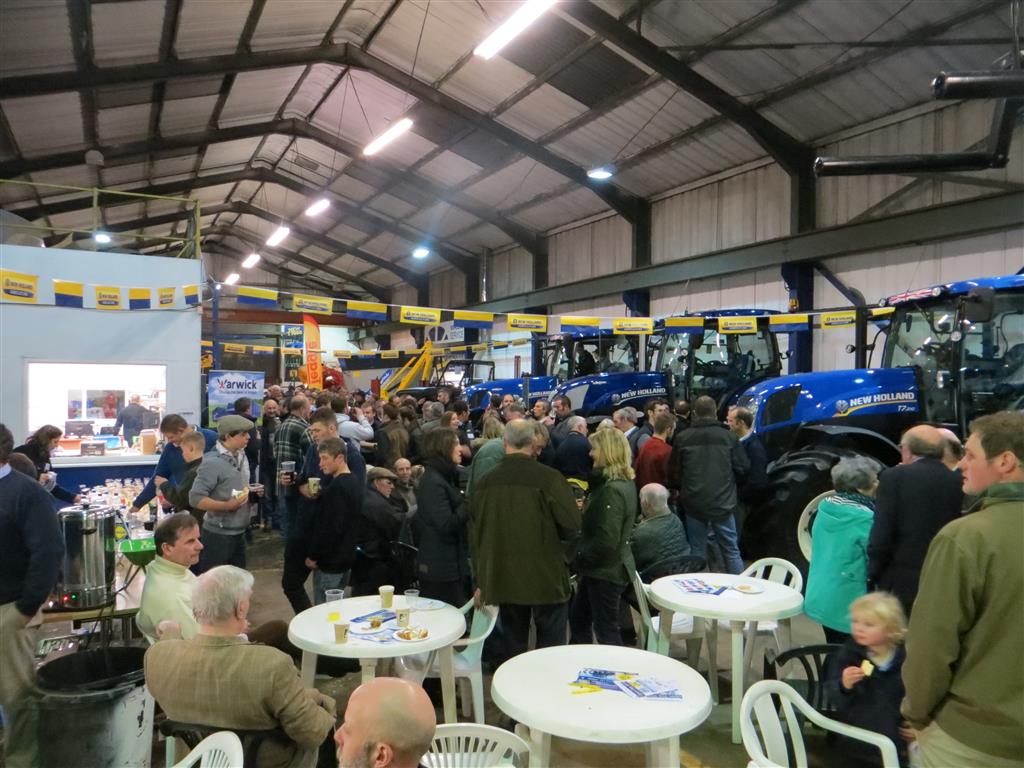 Over 500 local farmers and customers attended the C&O Tractors Open Day at the Blandford Depot, doing their bit for the pig industry, consuming three whole pigs over the course of the evening. Visitors started arriving from mid-afternoon and were greeted by C&O's 2015 demo CX8080 Combine Harvester at the entrance to the building.
A fantastic range of New Holland tractors were on display including; T7.235, T7.210 Blue Power Auto Command, T7.210 Power Command, T6.160, T5.105, TD5.105 alongside a vintage Fordson Power Major and Merlo 38.10 Turbo Farmer II. Supporting the tractors were a team from New Holland HQ, New Holland's PLM team, Lynx Loaders and Quicke Loaders. Representing C&O's newest offering was a New Holland Construction Wheeled Loader. C&O's agricultural machinery brands supported the event with reps from Shelbourne Reynolds, Kuhn, Knight, Teagle, Mzuri, Polaris and Warwick joining the team from C&O for the evening and assisting in the presentation of a great display of machinery.
The Open Day was a great opportunity for customers to say goodbye to two C&O members of staff who recently retired and returned for the event. Mike Loader retired from the Sales department and Mike Norris from the Parts department after careers spent serving the Dorset farming community, both at C&O, Dorset Tractors and further afield, spanning more than 100 years service between them. The younger generation were represented by Kingston Maurward College, who came as visitors and also had a stand promoting the College and their forthcoming Muckathon, whilst a raffle on the night raised nearly £400 for the Dorset and Somerset Air Ambulance. It was a busy night in the stores, with discounts and special offers for customers as well as a great selection of mowers, lawn tractors and garden power tools on show. Big thanks go to all the customers who attended, reps who assisted and staff who helped in the preparation and delivery of what proved to be another great Open Day at C&O.